Why US?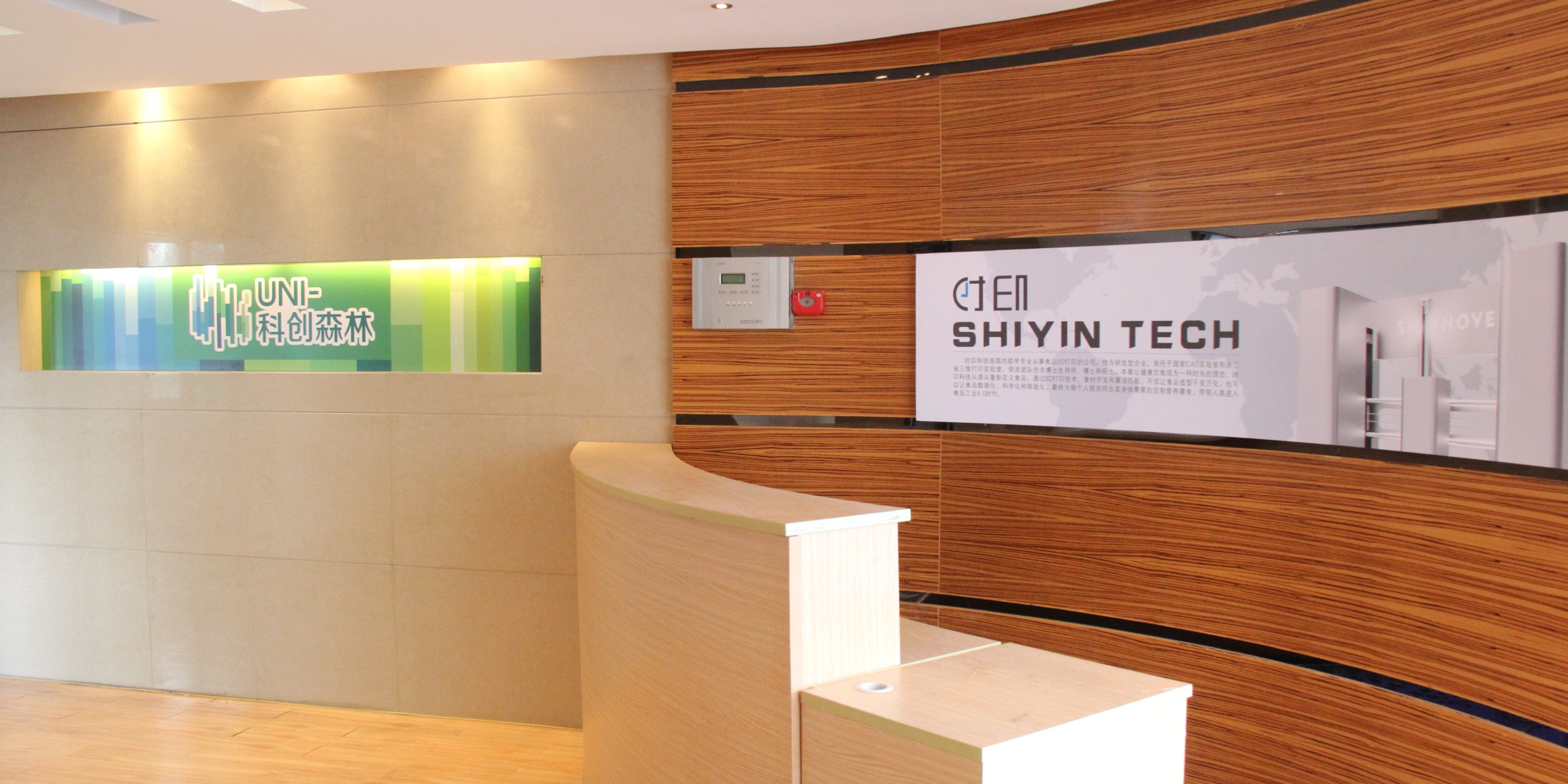 Shiyintech ,the pioneer company which specialized in 3D food printing business in the world .Our Foodbot 3D FoodPrinter, bringing 3D Printing Technology into Kitchen ,and
redefining the process of food printing . Which can print chocolate, sugar glaze and other more than 10 ingredients into 3D models , breaking the limitation of the mold ,help
to save time and make the objects which never been made , simple , creative and fun !
What set us together
Professional
Based on the Laboratory in the Zhejiang University , along with a professional team including Professors , doctors, masters and other knowledge people.Focus on the 3D
food printing only and for years , Shiyin Tech is paving its way through 3D Printing and is guaranteed to withstand the test of time and continue innovating and supporting
in the many years to come.

Quality
With a focus only on the 3D food printer ,our Foodbot 3D food printer has won a lot praise and support from our users ---the best printing affection , the good interactive operation ,
the no limited ingredients in potential .... which will never let the customer Regret!
Serivce
Serving thousands of happy users, our Raise3D support staff is knowledgeable, dependable, and easily accessible. Located in-house and available online and over the phone, our
team is ready to assist with basic questions to in depth adjustments. Coupled with machines designed for ease of use and effortless maintenance, you can be sure that your printer
will always be functioning at peak performance.
Foodbot 3D Chocolate Printer
Create More Than Sweet